Worried About Battery Life? Follow
OzMobiles has you covered with the Battery Health Guarantee.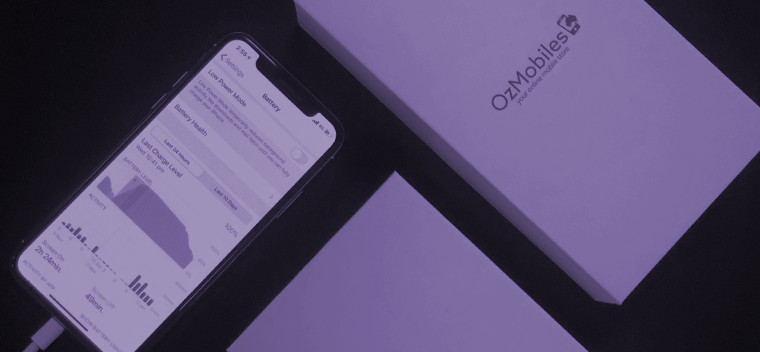 To ensure that you will have an awesome customer experience,
Every device that comes through our listing process gets tested thoroughly with our OzMobiles 60 Point Check.

We know that battery health is one of the biggest concerns for most people, and that's why we have the OzMobiles Battery Health Guarantee.

The 60 Point Check also includes thoroughly testing the batteries of the device, which means:
Before being listed for sale, the battery health of our stock is tested for the peak performance threshold which is 80%
Anything that has less than 80% battery will be replaced with a genuine battery before being sold on OzMobiles.